A Rainy Sunday on the Shuswap's Upper Flume Trail
The Flume Trails of the Shuswap region are located within the forested boundaries of Roderick Haig-Brown (Tsútswecw) Provincial Park.
Tsútswecw, a traditional Secwepemc name that translates to "many rivers," aptly describes the lush, river-eroded landscape that is home to an incredible number of spawning beds occupied by one the largest sockeye salmon runs in North America during the month of October.
In the spring, the towering canopy of Douglas-fir, cedar and other natural assortments of trees become soaked by the crashing waters of the Adams River and the waterfalls of Bear Creek, incredible sights along the park's Upper and Lower Flume Trails.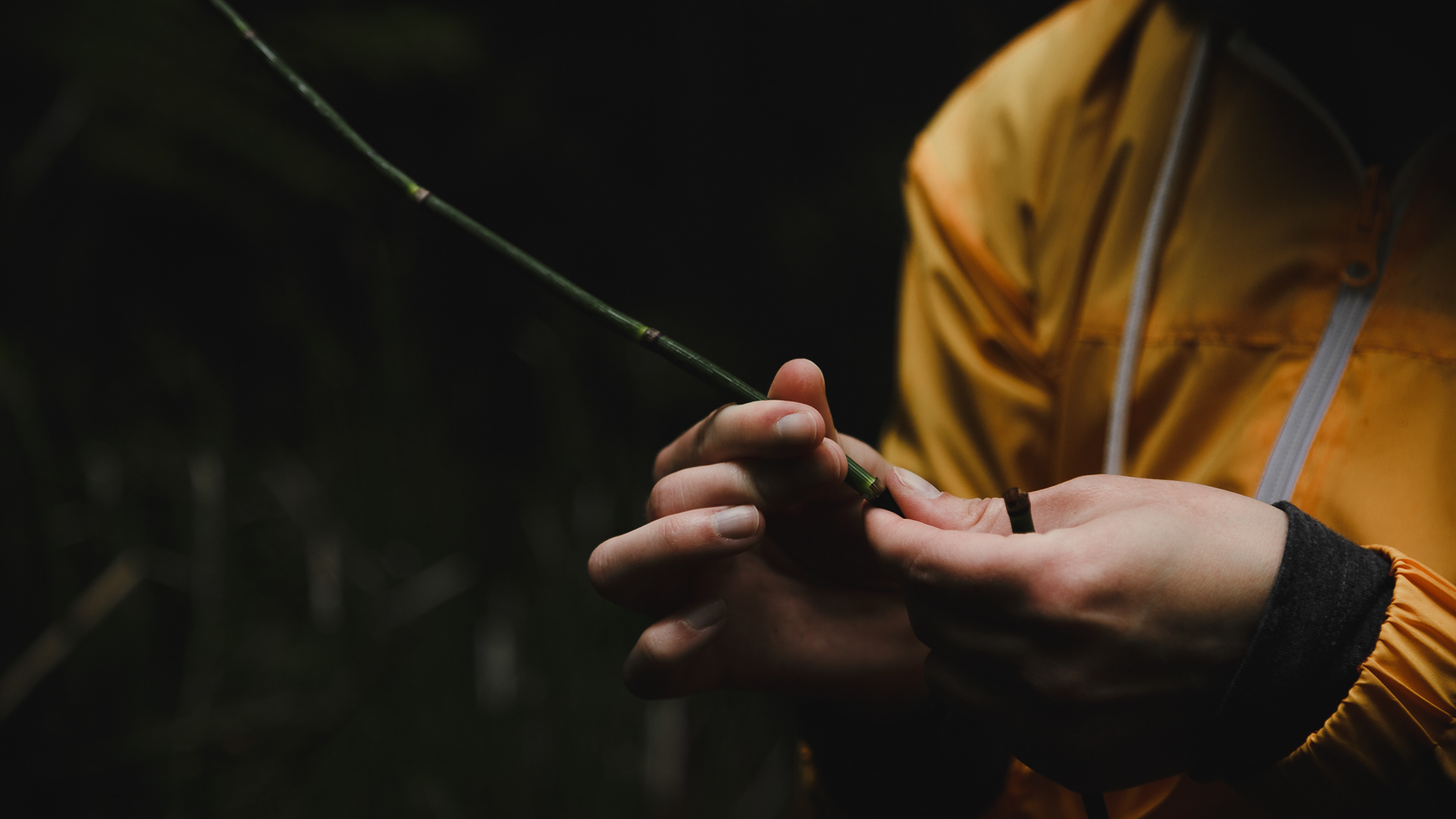 Equisetum, or horsetail, a species of plant that could grow as large and tall as the trees in the time of dinosaurs now grows among the lush forest floor of the Provincial Park.
Spotting the stems on the banks of Bear Creek, Natasha Morphy was swift and eager to show me how easily the nodes of the plant popped apart and pieced back together, a wilderness puzzle she'd often construct as a kid.