Greenstone Mountain Provincial Park
CHASING A FIERY MID-NOVEMBER SUNSET LOOKING OVER THE THOMPSON REGION
If you've experienced sledding or ATVing in the Kamloops backcountry, you're probably familiar with Greenstone Mountain. The 124-hectare Provincial Park sits nearby to the City of Kamloops hiding among the ranges that roll from Cherry Creek to Logan Lake.

Frequented by local outdoor enthusiasts traversing nearby Duffy Lake in the summer and sledders in the winter season, these community members are also responsible for maintaining the popular fire lookout tower that sits at the 1,788-metre summit of Greenstone Mountain.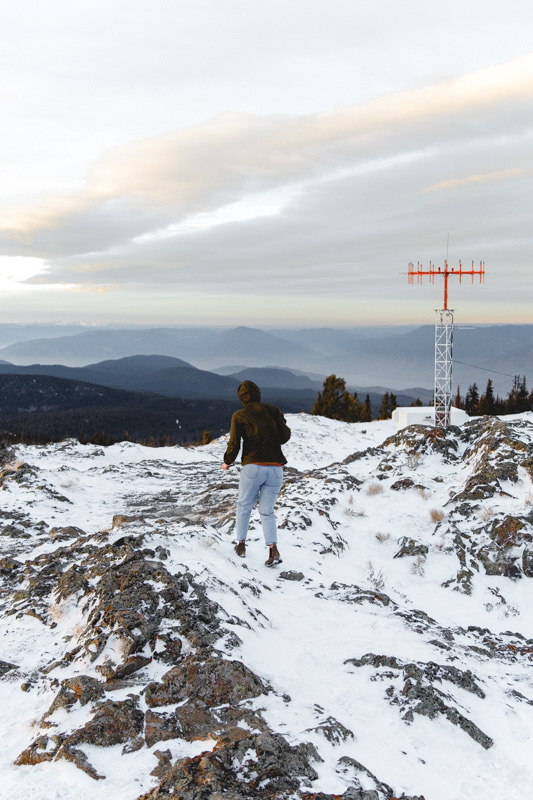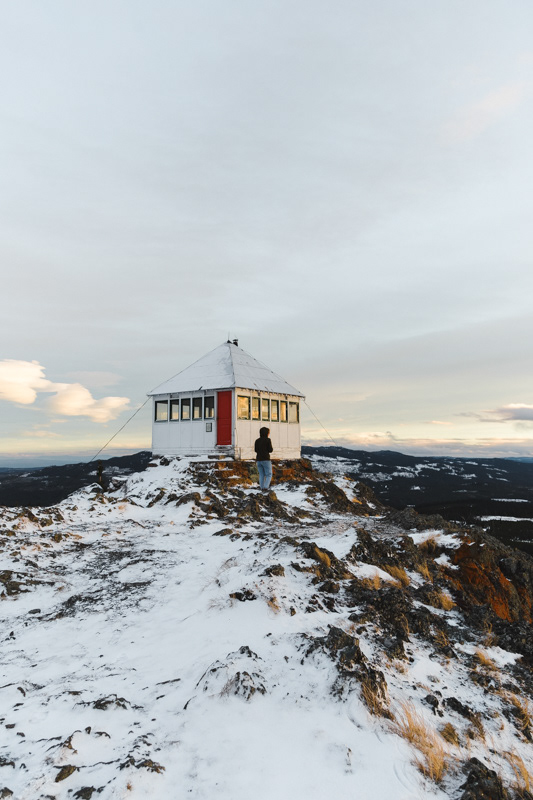 Across British Columbia, many of these lookout towers have collapsed with age and wear, been vandalized or demolished after their general decommission in the 1970s-1980s. The Greenstone Tower, now used as an emergency shelter and novelty stands among the few that have survived time with the help of local volunteers and those wild at heart.

Having made the drive up in a previous summer, with the desire for a mid-November sunset, I crammed myself into the passenger seat of my friend's baby blue 90's series Jeep Cherokee, trading pavement for gravel roads as we crossed through and beyond Cherry Creek.

On rare occasions, you can be met with calm air upon reaching the summit, but on this instance, a blistering wind rushed up the side of the mountain to meet us as we looked out at the snow-covered Thompson-Okanagan.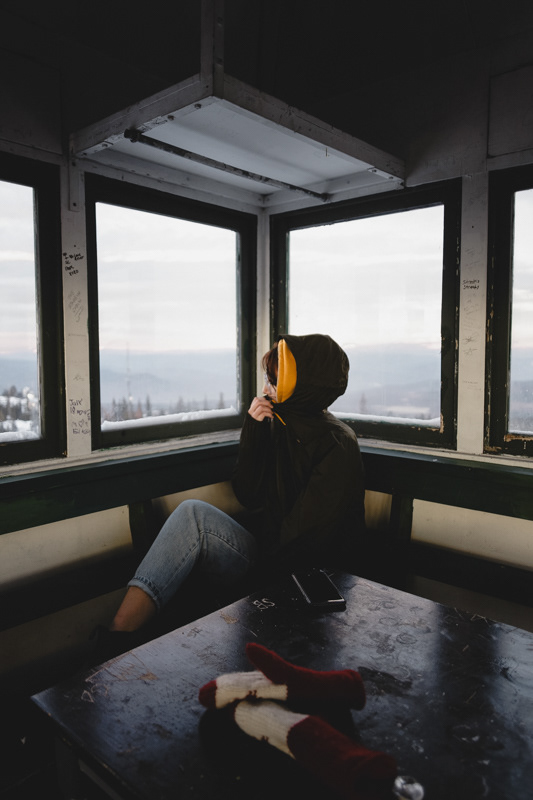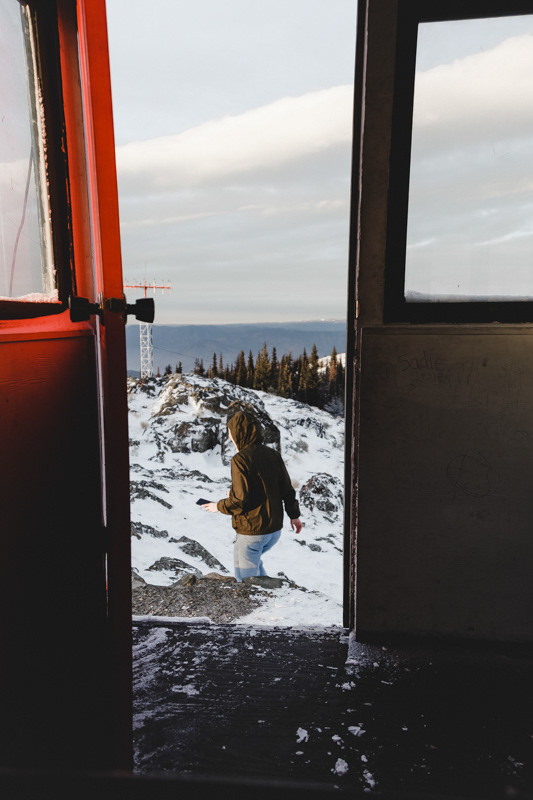 Heavy winds had made walking on the icy snow treacherous without crampons or snowshoes, but reluctantly we made our way to the shelter to warm our icy fingertips, watching the sun set on a cloudy evening.

We found comfort inside of the graffitied walls, inspecting leftover guidebooks and journals as the clouds turned pink and orange above us. Taking in the last light of the evening, we took to the cold again on our way back to where we parked the Jeep with temperature dials preemptively cranked to full blast hot air.

In the later winter months, the forestry road up to Greenstone is frequented only by snowmobiles better suited to handling the frozen terrain. As for our baby blue, we geared down as low as it could go and hugged the side of the road not bordering the embankment in the quietest drive of recent recollect.