An overnight hike-in trip through Chilliwack's inviting backcountry
The 40km route through the forested corridor of Chilliwack Lake Road offers a range of outdoor adventure opportunities with the formation of the several hikeable alpine peaks and riverside campgrounds ending at the serene and deep basined Chilliwack Lake. While the area is commonly known for the varying provincial campgrounds occupied by Fraser Valley locals and tourists during the season, the inviting access to the area's backcountry offers up a more challenging experience for those looking to get away from summer campground crowds.

I grew up in the Lower Mainland, spending much of my summers at Chilliwack lake and the neighbouring Cultus Lake. Many times I'd lace my boots and head up to the base of the Lindeman Lake trail with friends and family, a place that offers up sharp mountainous views reflecting off of the emerald green lake.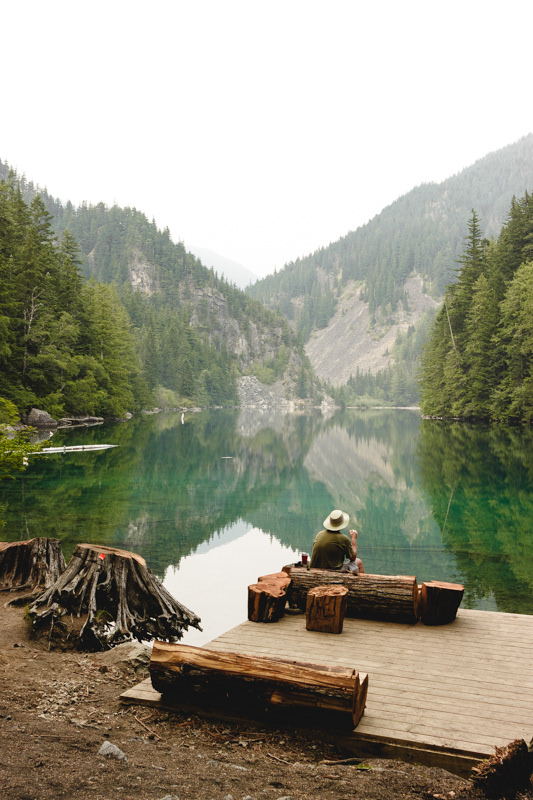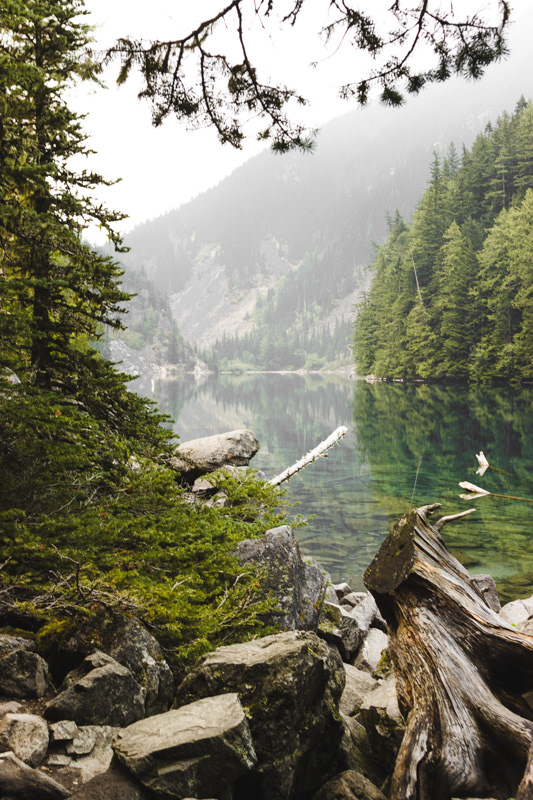 For a prepaid cost of $5 a night, you can camp in the vast backcountry range that unfolds around Chilliwack Lake, including the growing number of wooden tent pads I had always seen occupied around Lindeman.

While hike-in camping was not a strange concept to me, the thought of packing the necessary backpack weight up the 300-metre climb over the short 1.7km trail put me off. That was until one smokey Sunday afternoon in August I found myself hauling my camping pack out of the backseat of my car in the dusty lot beneath the lake.
I could feel my feet sinking deeper into the souls of my hiking boots as my decade-old camping gear added to my pack's base-weight, but regardless of the impracticality of the contents on this type of trek, I felt determined to reach the lake before the sun crested the tip of Williams Peak to the West.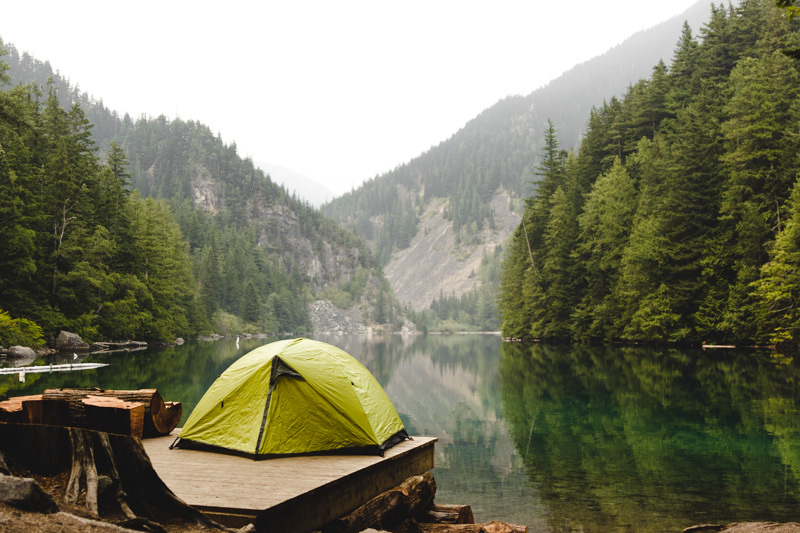 After shedding a few layers to bask in the coolness of the forest growth and higher elevation, the worn-down trail levelled out under my boots, and I could just make out the lake in the trees beyond. Given the uncommon day to begin an overnight trip, the often crowded lake was desolate, empty except for one adjacent tent from my future set up and hikers passing through on their way back from Flora Peak.

As the sun began to sink through the hazy skies caused by the nearby Mout Hicks fire, the only movement left in the valley was the trout jumping from the lake to snatch lingering mosquitoes, a sound I fell asleep to some time after.