An ancient structure rooted deeply in local history and culture
Standing among the trees surrounding Pillar Lake, British Columbia is something quite uncommon, a natural structure made of sedimentary rock and stone older than most of the surrounding trees. While it's easy to miss from the road below, as you start up the steep ridge towards the Pillar, you begin to take in the sheer scale of the 90-foot rock tower.

The Pillar itself is the result of lengthy erosion of the surrounding cliff face from extended exposure to the elements B.C. is known for. The scientific explanation for such a feature, however, is far from the Pillar's only significance to the area it exists within.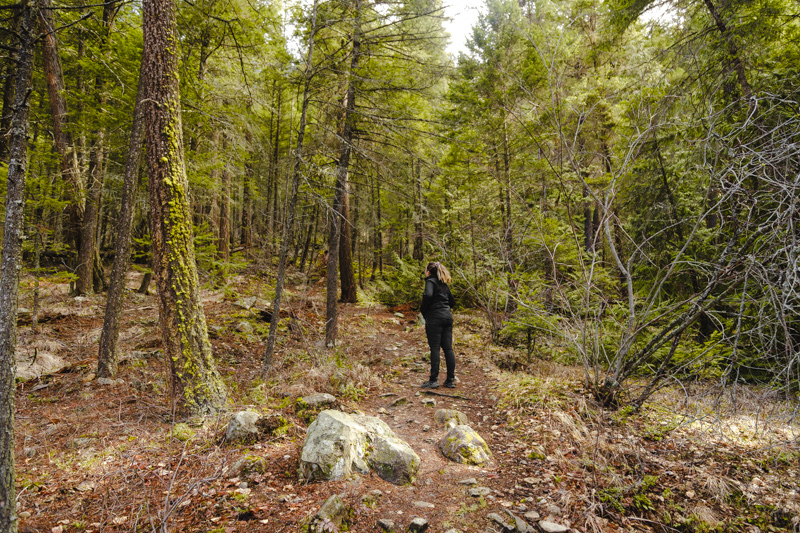 Indigenous groups that have called these lands home for thousands of years call these balancing rock
Coyote Markers
. The Pillar and the sistering Balancing Rock standing over Kamloops Lake are markers left by Coyote, a legendary figure of the Indigenous peoples of the Thompson Okanagan. In many stories, Coyote is often a wise yet clever trickster, able to fix problems and allowed people to live safely, coinciding with animals and nature of the area.
Whether you're seeking out a spiritual connection to the ancient and traditional land of the Okanagan or just looking to take in a rare natural occurrence, Pillar Lake between Falkland and Chase is worth the detour through the Thompson-Okanagan region.